Dao Canyoneering is an exciting rappelling adventure nestled amidst the iconic Dao Waterfalls in the South of Cebu. The project is currently under development, with plans to launch in March or April 2024. Dive into this unique and thrilling experience as our professional guides commit to delivering a deeply rewarding and enriching waterfall adventure. With an emphasis on safety and ensuring every guest has an unforgettable experience, we're eager to welcome adventurers to what promises to be a highlight of their travels.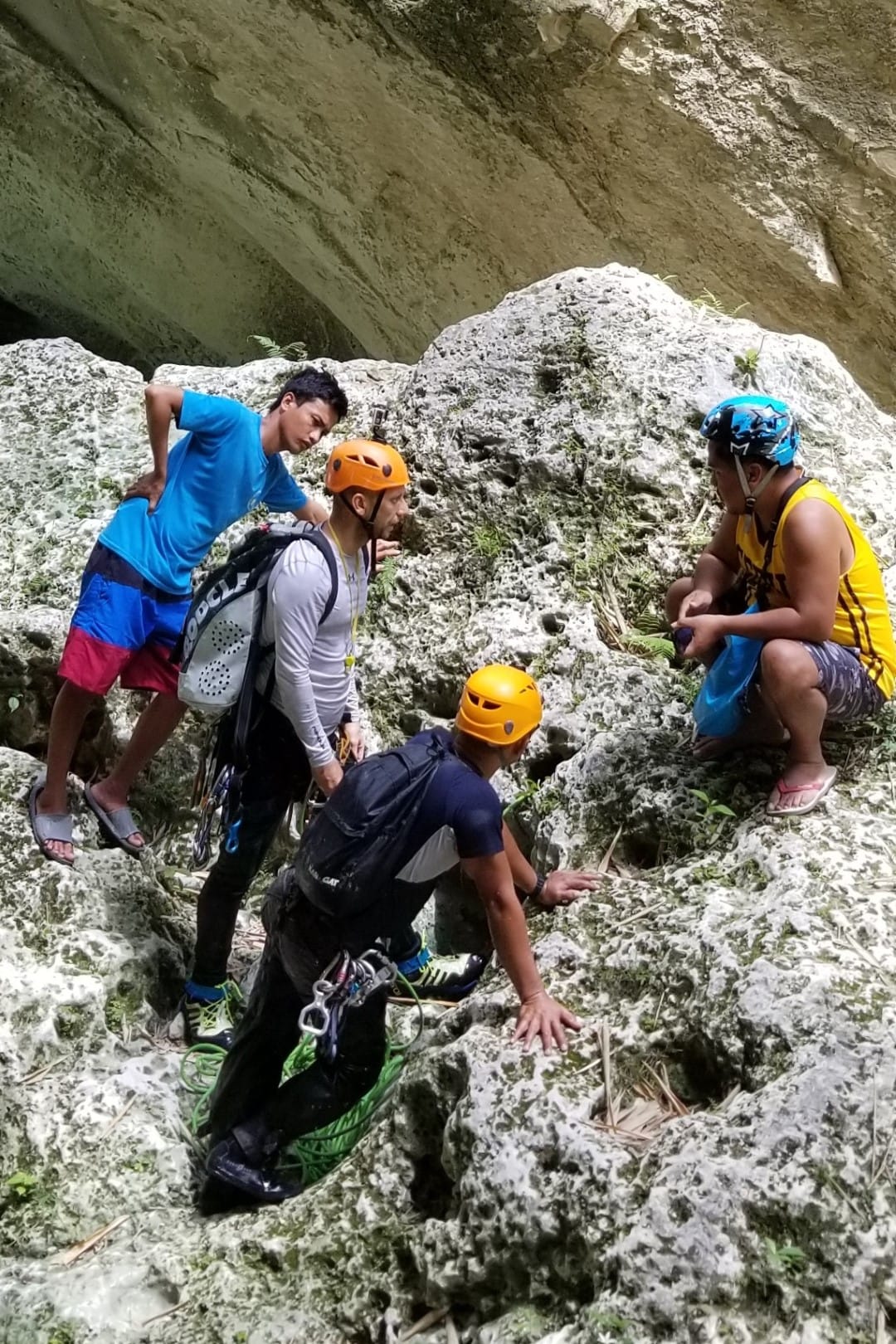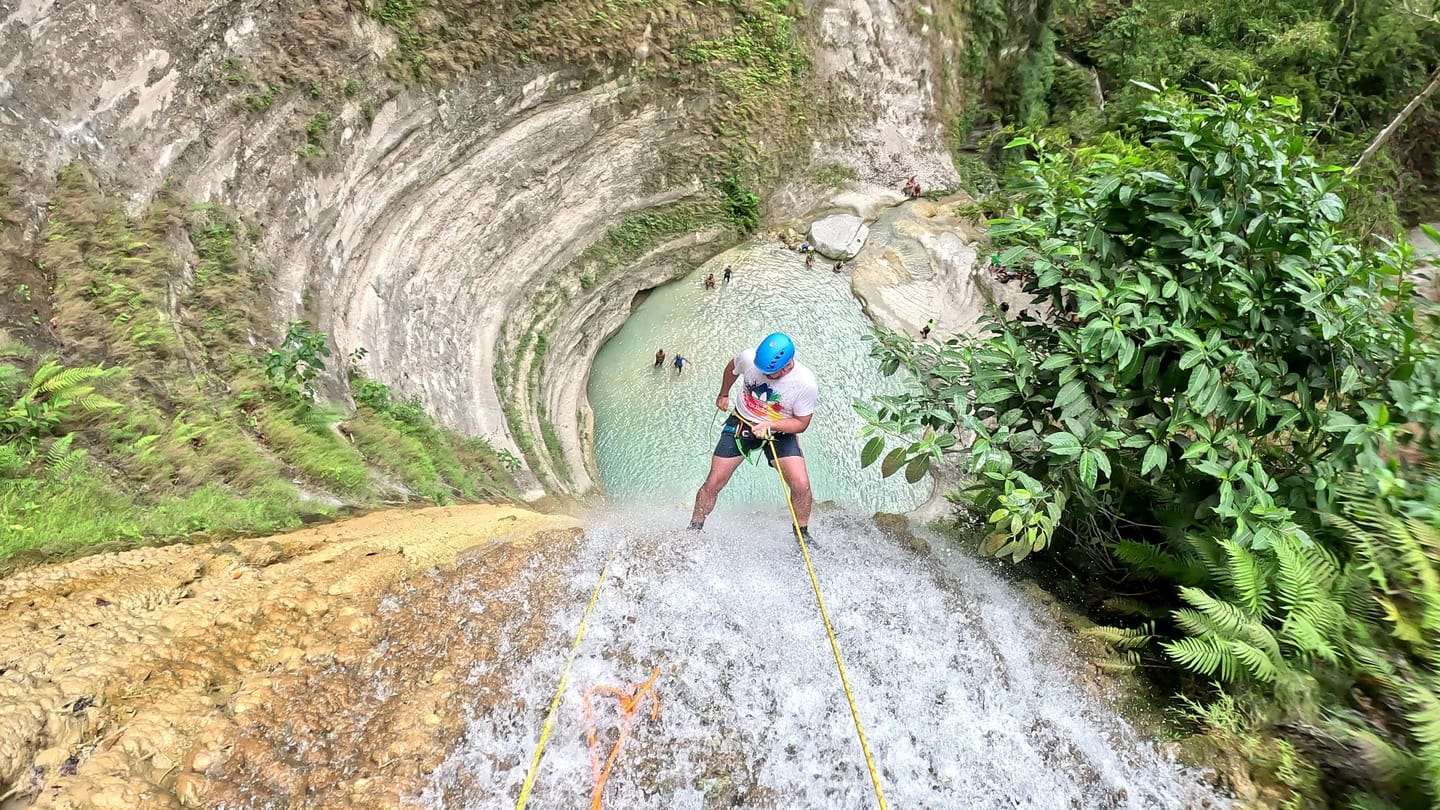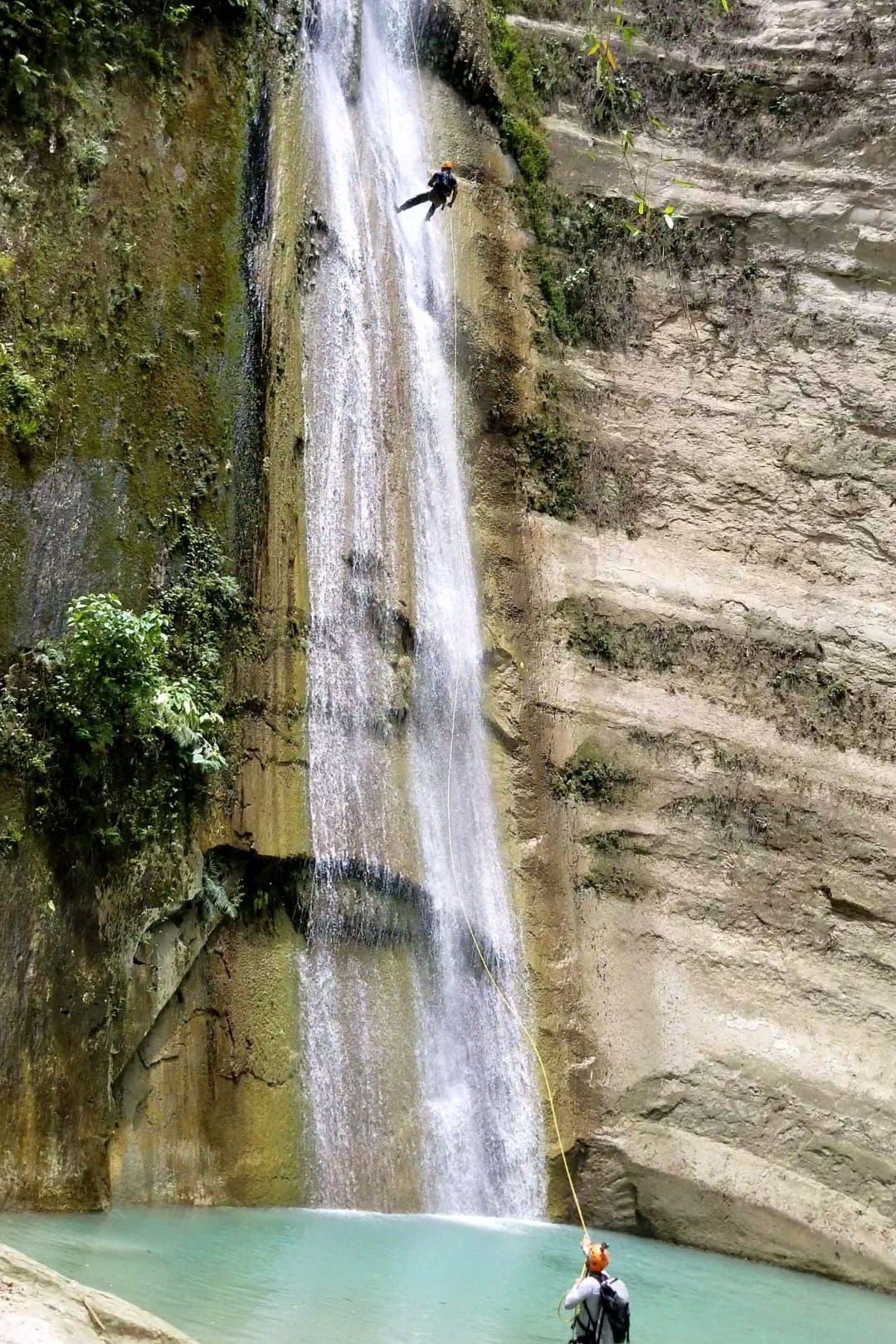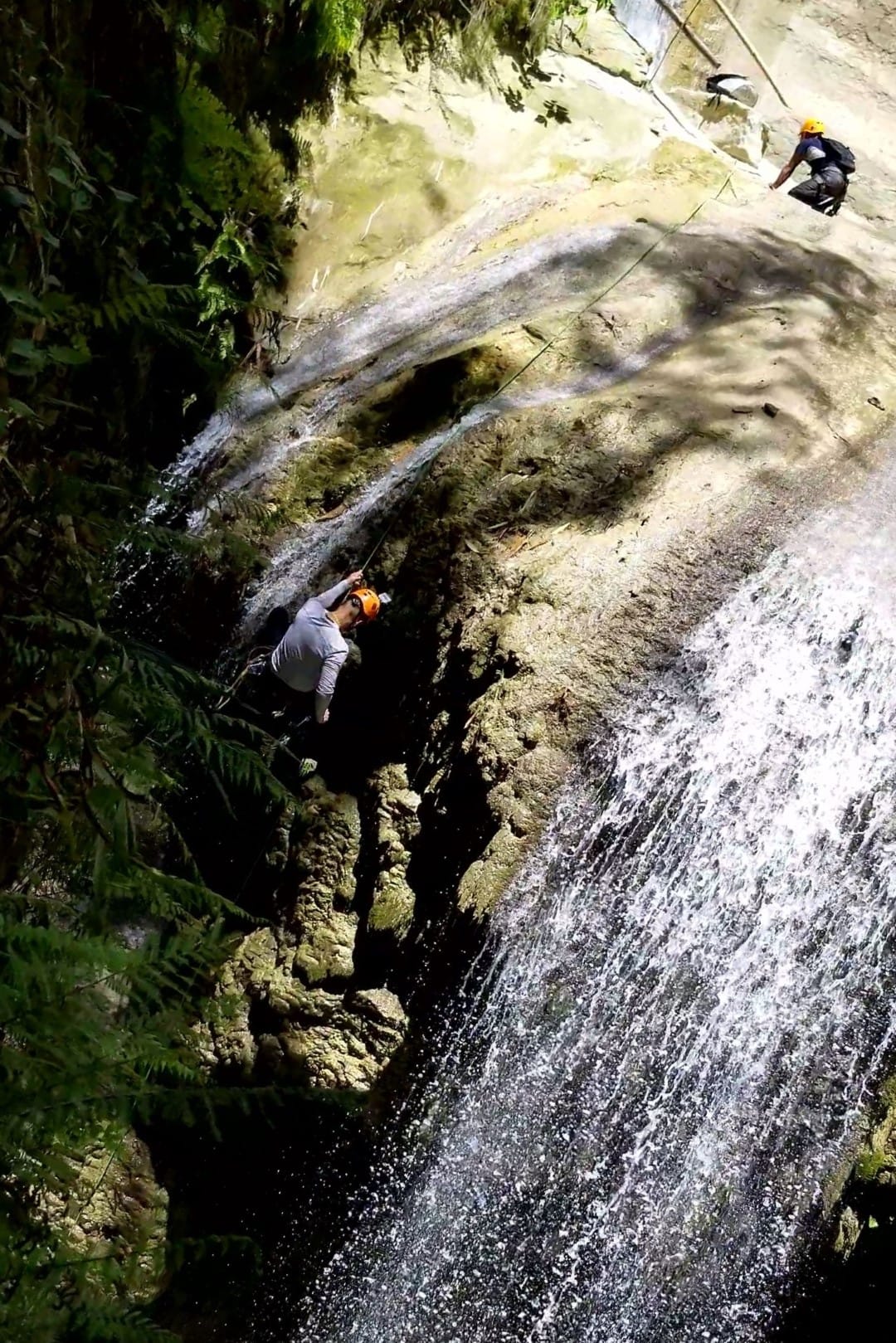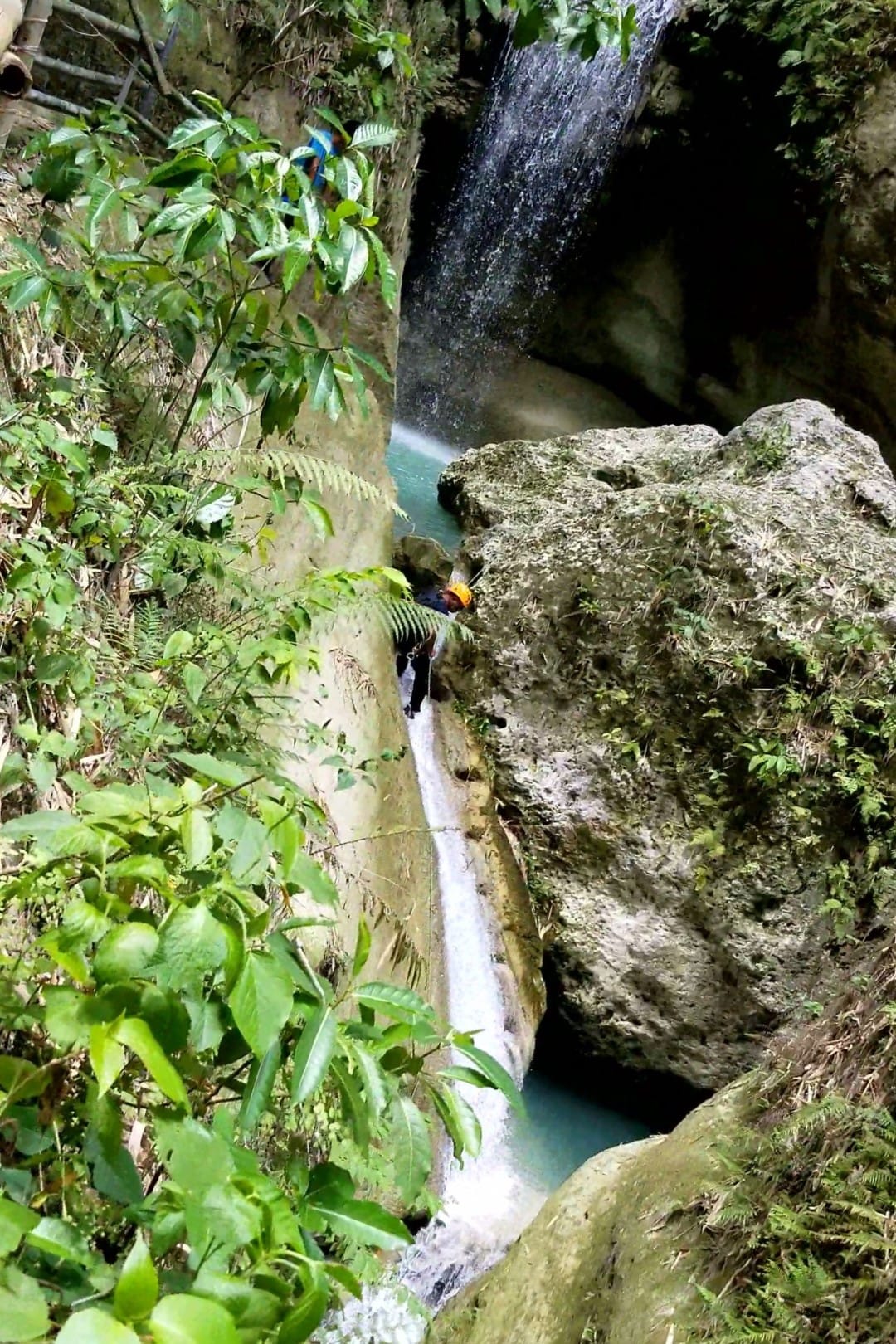 Rappelling Adventure
Experience the thrill of a lifetime at Dao Waterfalls, the ultimate starting point for your canyoneering escapade. Begin with a comprehensive safety briefing, then plunge into exhilarating action as you jump and rappel a breathtaking 45 meters straight into the heart of Dao Falls. As the adventure unfolds, journey downstream, navigating through captivating rappels. Our passion lies in guiding our guests to surpass their boundaries, all while ensuring an unforgettable experience! Dive in and dare to be daring with us!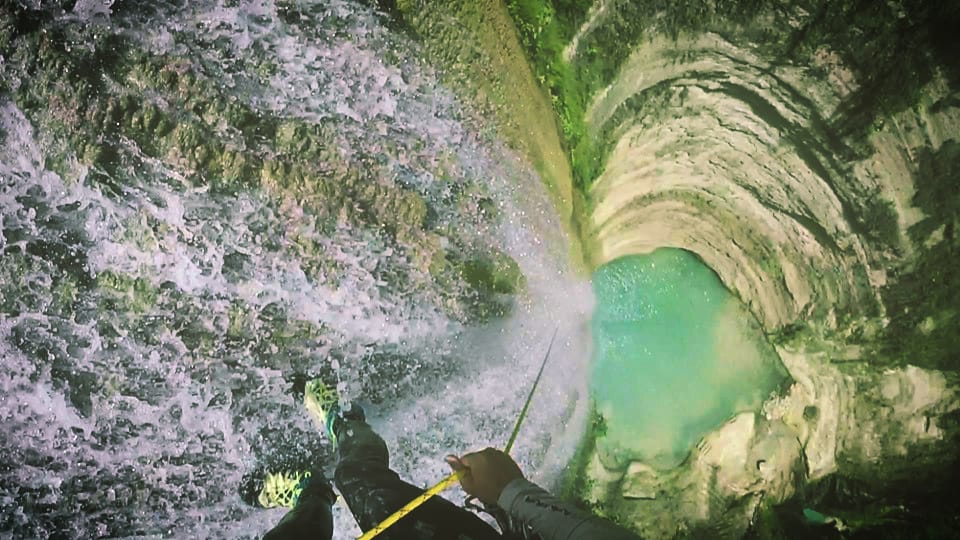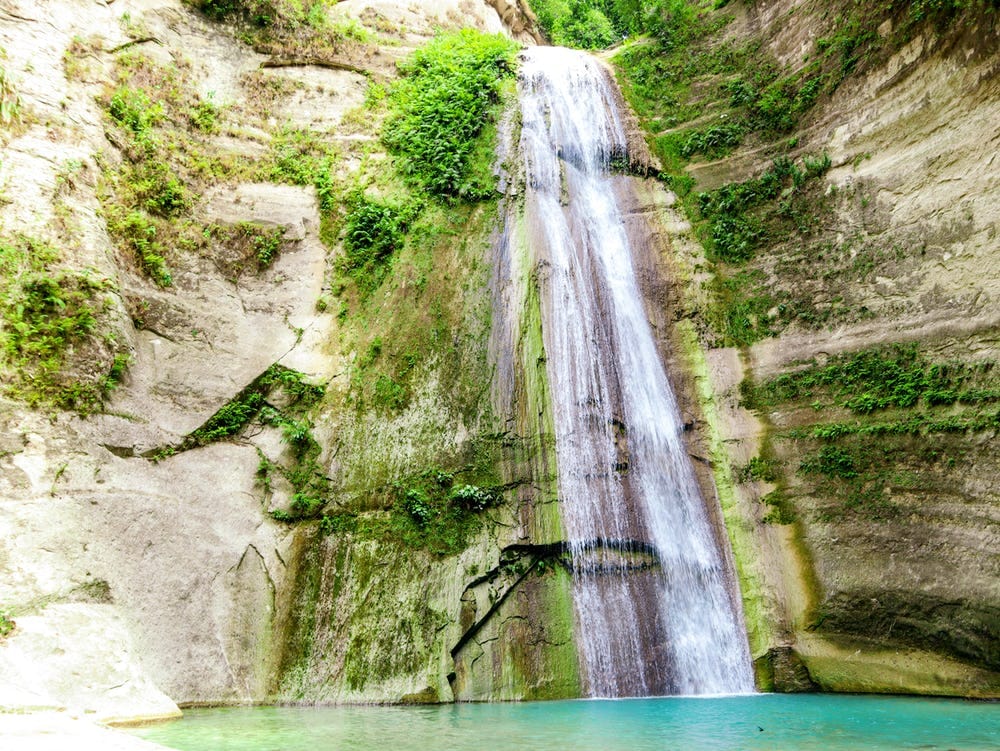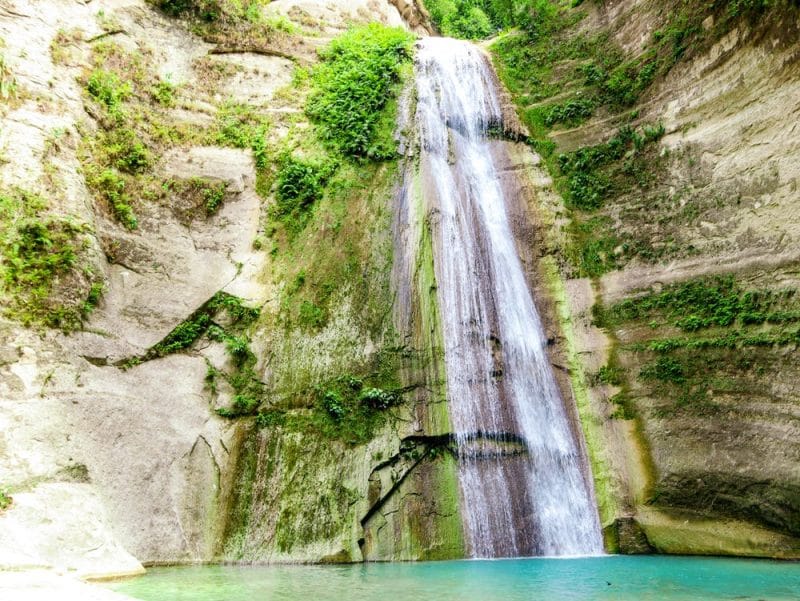 Tour Description
Tour Begins  //  The first adventure begins at 8:30 AM and the second takes off at 1:00 PM.
Tour Duration //  Approx 4hrs
Time in Canyon //  2-3 hrs
Difficulty //  Easy to Moderate
Fitness //  Moderate
Number of Rappels //  6 (150′ / 45m highest)
Number of Jumps //  2 (13′ / 4m highest)
Minimum Age //  14
Approach //  15 Minutes    Return //  20 Minutes
Overview
Get ready for an adrenaline-pumping adventure at Dao Fall Canyoneering Base! Upon your arrival, you'll be greeted with refreshing cold drinks, setting the tone for an exciting day ahead. After completing some quick paperwork, we'll gear you up with all the essential canyoning equipment. Don't worry about your belongings; we've got secure lockers for safekeeping.
Next up, you'll get a thorough safety briefing before our awesome drivers whisk you away on motorcycles to the start point of your adventure. Imagine a scenic 15-minute hike through a mesmerizing jungle, leading you to the thrilling canyon. Here's where the real fun begins!
Embrace the challenge of navigating through the canyon. Feel the rush of abseiling down majestic waterfalls and leaping into crystal-clear natural pools. Every moment is packed with heart-racing excitement and stunning natural beauty.
After an unforgettable journey through the canyon, we'll wrap up the day with a delicious lunch. It's the perfect way to relax and reflect on the day's adventures. And for those needing a ride back to the main road, we've got you covered. Transport back is part of the package, ensuring your adventure is hassle-free from start to finish.
Please read our FAQ below.
What is canyoneering and is it dangerous?
daoocanyon7458452
2023-11-09T13:05:51+00:00
Canyoneering is a thrilling adventure sport that entails navigating through canyons or gorges by engaging in a mix of activities such as hiking, jumping, sliding, climbing, swimming, and rappelling.
As with all adventure sports, canyoneering carries inherent risks, particularly when ropes are in use. To mitigate these risks, we employ professional and experienced guides, and use EN and UIAA-certified safety equipment. We excel in conducting dynamic risk assessments and adeptly adapting to various situations and environments, ensuring safety and enjoyment. All participants are required to adhere closely to our guides' instructions and sign an Assumption of Risk, Release of Liability & Indemnification Agreement before embarking on the activity.
Reach out to us via email to secure your booking!
Please check our FAQ / Trip logistics and reservation.